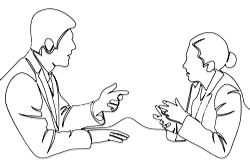 Frequently Asked Questions
The most frequently asked questions and their answers are listed here. Most probably, you will find an answer to your question here! If it is not here, please contact us.
In which disciplines you offer services?
Services are available for all social science, management sciences, life science, and health science disciplines. You may contact us to know more about the availability of specific services in your discipline and area or sector before asking for a service.
Time frame required for each service?
The time required for a service depends upon many factors and we cannot announce a standard time frame common for all. But when you ask for a specific service, we will be carefully calculating the time required for it. And; it will be communicated to you along with the cost estimates. In most cases, you can avail of the services almost instantly at the nearest time slot available.
Can you keep my work confidential?
Sure! From the point of your enquiry to the completion, all the details of your work and related documents will be kept highly confidential. No one other than the assigned staff will have access to them. The details and related documents of your work will be kept in our secure digital servers till one month after the completion of the work. After that, they will be removed and deleted. You may ensure that they are available to you.
What about pricing for each service?
The price of a service depends on many parameters.  We prepare a cost estimate and send it to you as a reply to the submission of the service enquiry form available on the website. 
What should I do first to avail services?
It is simple! You can fill up the service enquiry form on this website. We will contact you after examining it manually and preparing a cost estimate for you. Our maximum response time is 24 hours. Sundays remain holidays. 
Should I visit your office?
All the services are offered online. No need to visit our office to avail any of the services. You can opt for your online platform (Skype, Zoom or Google Meet) for interacting with us. Be at the comfort of your place. Subject to the availability and feasibility of the service, you may opt to see your work being done by asking us to share our screen with you online. But you are always welcome to our office! 
How it works? I mean, the workflow?
It's easy!
Step 1:
 It starts with you submitting the service enquiry form available on the website.
 Step 2:  You will be advised of the nearest possible time slot available for the work and cost estimate for the service.
 Step 3:  If satisfied, place work-order by making advance payment.
 Step 4:  Receive confirmation letter with allotted time slots and receipt for payment.
 Step 5:  Interact with the research team or resource person online at the pre-booked time slot using the online platform of your choice. You may opt for shared screens to discuss/work in real-time together with experts. 
 Step 6:  Receive work completion report and the final bill.
 Step 7:  Make payments against the final bill.
 Step 8:  Receive the final output.
 Step 9:  Avail follow-up interactions for doubt clearance or updations, if required. 
How can I make payments to RH?
You can make payments to Research Helpline by account transfer to the bank account of Norma Research with State Bank of India Thiruvananthapuram, Kerala, India. Also, you may prefer to remit the payments in cash over the counter at the office. 
Can I postpone or cancel a work order?
1. You may postpone a confirmed work order but only subject to the availability of future date(s) with Research Helpline.
2. Cancellation of a confirmed work order will not entitle for the refund of advance payment done. 
3. Once a work order is cancelled, you cannot revoke the order again. If you want to avail of the same service again at a later point in time, you have to ask for a fresh invoice and make necessary payments.
What happens if RH fails to deliver?
1. Research Helpline recognizes time as the most important element in its services and tries every possible way to keep the committed time frame!
2. But in the eventuality of crossing the time frame for a specific service, we will inform you about it, and; you will have the option to allow additional time for the specific service as requested by us or to ask for a complete refund of your money. Refund of the money will be done on the same day! You will not have any claim on the unfinished service.
3. It is important to note that Research Helpline will not be held responsible for crossing the time frame due to the delay caused by the clients in performing their responsibilities like transferring required documents, failing to interact with the research team, etc. In such cases request for a refund will not be entertained.
If you have not found an answer to your question here, please
contact us
. We are always happy to keep you informed!
Need to Talk/Chat?
Welcome! Happy to talk/chat with you. 

+91-90373-44123
JOIN OUR WHATSAPP BROADCASTING!

 Add +91-9037344123 to your contacts and send a message "Hello" to us.
Receive research tips and updates. It's useful!