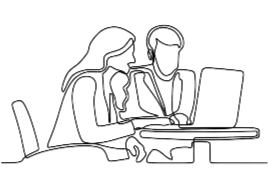 All About Us!
Research Helpline (RH) is an initiative of Norma Research, the most trusted research and analytics house in Kerala, India, established in the year 2000. RH aims to set higher standards in the learning and practice of research by offering resources and support services to the entire academic community greatly with the help of the latest developments in information technology. RH extends help and support to researchers in their sincere efforts towards excellence. it does not mean, in any way, substituting the role and responsibilities of researchers. And; It is explicitly made clear that RH does not offer any degree or admission or act as an intermediary in any of the academic formalities or procedures. For Norma Research, RH acts as the bridge between academic and professional research practices. 
The initiative is promoted and run by a team led by Binoy John, who is also the Founder and Chief Executive of Norma Research. RH enjoys the patronage of veteran academicians and research professionals from various domains. The work team consists of research methodologists, data analysts, subject experts, and trained executives with rich work experience.
RH utilizes the infrastructure and work environment of Norma Research for providing its services. It includes serene office space at Thiruvananthapuram, the capital city of Kerala, India along with state of the art computer facilities and internet connectivity, well maintained digital library, rich data archives, access to various secondary data sources, facilities for online and offline surveys, infrastructure for automated as well as manual data processing, various software platforms for quantitative and qualitative data analysis, best platforms for desktop publishing and; own in house facilities for reprography and documentation.
RH has prepared comprehensive resources on each stage of research and takes every effort to update them continuously. On the support services. RH has successfully completed more than 1500 projects! These projects covered various stages of research in different domains including Social Sciences, Management Sciences, Life Sciences, Health Sciences, and others.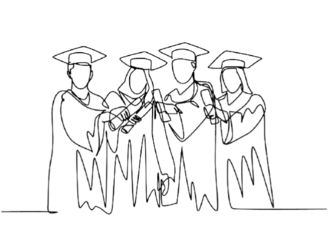 Our visitors and clients include research professionals and academic scholars from various institutions worldwide. 
A selected list of the institutions of our clients include:
• Abu Dhabi University, UAE • Central Drug Research Institute (CDRL), Lucknow • Central Tuber Crops Research Institute (CTCRI), Trivandrum • Sree Chitra Thirunal Institute of Medical Sciences and Technology (SCTIMST), Trivandrum • ATBU Teaching Hospital, Bauchi, Nigeria • Rubber Board, Government of India, Kottayam • Department of Economics and Statistics, Government of Kerala, Trivandrum • Department of Forests, Government of Kerala, Trivandrum • NATPAC, Trivandrum • State Resource Centre (SRC), Kerala • SRM University, Chennai • Australian Catholic University, Fitzroy Victoria, Australia • Cochin University of Science and Technology (CUSAT) • University of Kerala • Mahatma Gandhi University, Kottayam • Calicut University • University of Kannur • Centre for Development Studies (CDS), Thiruvananthapuram • Government Medical College, Thiruvananthapuram • Government Nursing College, Calicut • TKM Institute of Management Studies, Kollam • DC School of Management and Technology, Trivandrum • Feroke Institute of Management Studies (FIMS), Calicut • Rajagiri College of Social Sciences, Kalamasserry • Loyola College of Social Sciences, Thiruvananthapuram • Socio Economic Unit Foundation (SEUF), Thiruvananthapuram • Technopark, Trivandrum • AD Undertaking (Consultancy), UAE • Malayala Manorama, Kottayam, Kerala • Amrita School of Dentistry, Kochi • Alwafi  Group, Jeddah, Saudi Arabia • Slot Engineering Nigeria Limited, Port Harcourt, Rivers State, Nigeria • Federal Polytechnic, Mubi, Adamawa State, Nigeria •
JOIN OUR WHATSAPP BROADCASTING!

 Add +91-9037344123 to your contacts and send a message "Hello" to us.
Receive research tips and updates. It's useful!